Best Car Rubbing and Polish Services Near Me in Bangalore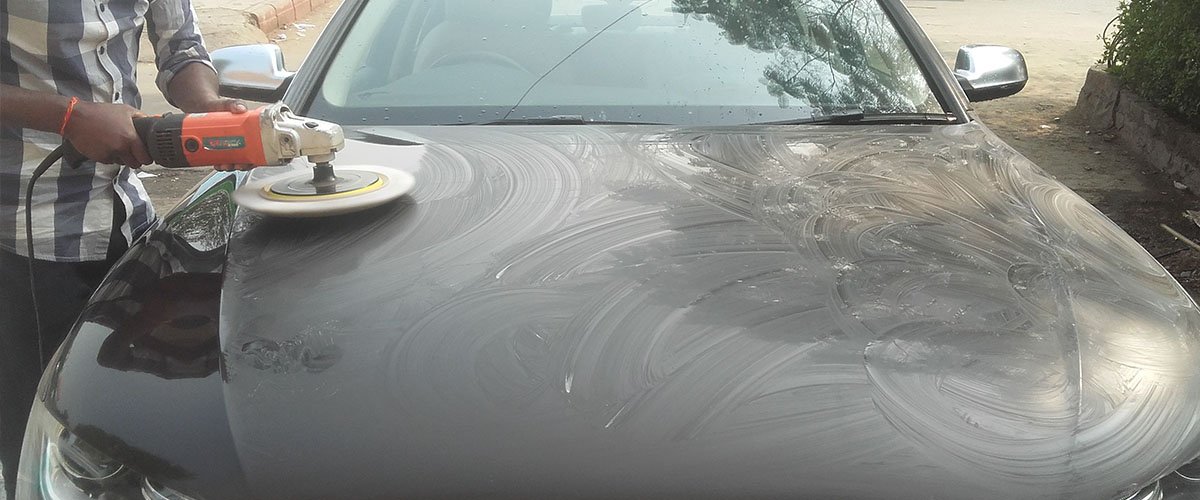 Express Car Care offers best ceramic car polish services in Bangalore. Ceramic Coating is used as a paint protection coating for metal and plastic surfaces. It is the most advanced nano technology paint protection coating. When ceramic coating is applied on the surface, it bonds with the surface with 24 hours curing time. Ceramic coating adds about 1 to 1.5 micron thickness to the paint surface. The ceramic coating gives shining, gloss and mirror-finish reflection without big visual difference. The ceramic coating formed by connection of the molecules structure crystallizes and creates a resistant and durable protection layer. We have team of skilled worker, who are experts in Ceramic car polish and car rubbing polish services.
Express Car Care offers car rubbing polish services in Bangalore. The rubbingremoves a fine layer of your car's paint to get rid of scratches and other imperfections. Rubbing is a process of removing stains and marks on the car's paint surface and gives your car a smooth and neat look. The compound abrasives the surface smooth and makes it suitable for polishing. The rubbing compound will remove the damaged layer of paint and reveal the original color beneath. Express Car Care has team of professionals who are experts in rubbing work, with good machineries and quality material.
Express Car Care offers car wash and polish packages at affordable rates. You can book car cares services online also. You can Book hassle-free car wash service in Bangalore from Express car care. Your search on ceramic car polish service near me ends here.